Back to all posts
Posted on
School Supplies Delivered Right To Your Door!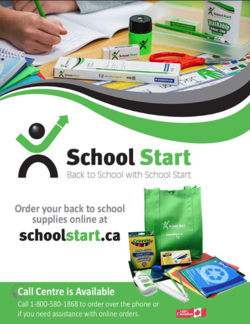 Want to skip the stores and get your school supplies delivered to your door?
Once again, our MBE School Council has set up School Start as a supplier of school supplies for the 2022-2023 school year. You simply need to register (or log in if you registered last year) and search the menus to find MBE, then complete the following steps.
- Parents Shop Here
- Purchase School Supply Kits
- Select Province, then City, then School
- Click Here to Purchase Your School Kits
- Lastly, they click on their grade
A basic starter kit for each grade level is listed, along with additional items that you can choose to order or not. Don't need everything in the starter kit? You can also just order the items you need from the main page. Your purchases help earn money back for the school.
Make sure to order Oliver's Labels to mark all of your supplies.