Back to all posts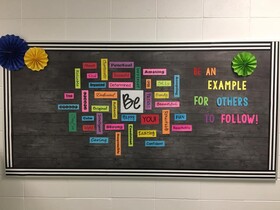 Our energetic staff have been working tirelessly, preparing for the start of another amazing school year! Please take note of some important information to help make the first day of school awesome!
The school doors will open at 8:00 am on Tuesday, September 3. Please ONLY use the main entrance. Class lists will be posted in the main foyer with lots of MBE staff available to help you find your way.
Please do not park in the drop-off lane, the handicap bus needs access to that lane before and after school every day. We are excited that our bus lane is officially completed and will be in use Tuesday morning! 
All new and returning students need to be enrolled using the Online Registration portal on the GYPSD website. Please make sure registration is completed before Tuesday morning to ensure a smooth start to the school year. 
We can't wait to see your smiling faces Tuesday morning!