Back to all posts
Posted on
Virtual Scholastic Book Fair November 2-9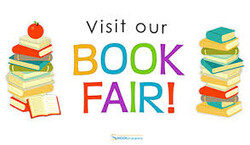 Mary Bergeron Elementary School is having a book fair!!
If you've been to them in the past, you know we go ALL out on decorating, this year that can't happen so instead we are going virtual! A virtual fair brings the school in less then an in person fair, but we will still earn 20% of all sales, so please share the link and purchase away so we can earn our school some awesome new books and resources.

Starting November 2nd and running until the 9th, our online book fair will be open. All purchases ship to you, and shipping is free with an order over $35. This is a great link to share with relatives who might want to purchase Christmas gifts for your kids but live far away - they can purchase but have it shipped to you! Purchases under $35 are $6 for shipping BUT if you buy on Wednesday November 4th between 6pm-8pm any purchase will be free shipping!!

Shop today!