Back to all posts
Posted on
Supplies Ready For Pick-up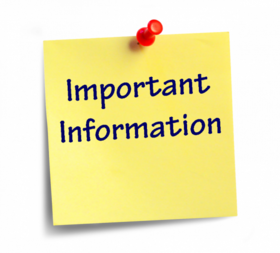 Our staff spent a good portion of the day organizing and bagging all of the student's supplies and belongings. The supplies will be ready to be picked up starting at 12:00 pm tomorrow, Tuesday, March 17.
As the school is to remain closed to the public, the procedure to pick up belongings is as follows:

Parents need to ring the doorbell when they arrive at the school, a staff member will meet them and gather information as to which bags need to be collected. Please be patient while we retrieve the belongings from the correct classroom. The belongings will then be delivered to the parents waiting outside.
For Wednesday and Thursday, pick up will be available between 9:00 am - 3:00 pm. We are asking that parents have all supplies picked up by 12:00 pm on Friday, March 20.
Staff continues to work on what instructional learning will look like moving forward. Please do not destroy or discard any learning materials returned to you, there is a possibility that those supplies will be necessary once an instructional plan is established. Thank you, once again, for your patience and understanding as we work through this unique circumstance.