Back to all posts
Posted on
School Closed to the Public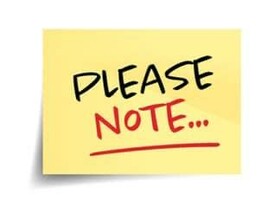 PARENTS PLEASE NOTE: For the next few days, the school will be closed to the public and the doors will be locked.
We understand that many parents would like to get things from their children's lockers and classrooms. For the time being, we need time to make the necessary arrangements to allow that to happen. The only exception is if there is a crucial and required medical item/prescription that needs to be picked up. In that case, parents will need to call the school to make an appointment to access the item.
This unexpected situation leaves us all with many questions and uncertainties. We will be working through a multitude of decisions and making plans for what the next steps will be. We appreciate your patience and will continue to pass on information as it becomes available.
Please follow the MBE Facebook page or check the MBE website for updates. Thank you for your patience and understanding.