Back to all posts
Posted on
Register for Kindergarten NOW!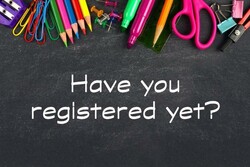 We currently have 2 Kindergarten classes completely full and are working on the third - with only 10 spaces left!
Our school has no space left to create another class so as soon as we are full - potential registrants will have to be placed on a 'waiting list'.
Don't delay, register online today!