Back to all posts
Posted on
Grade 5 Farewell Celebration - Friday, June 25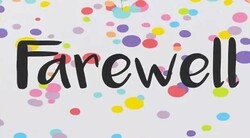 SAVE THE DATE!
The Grade 5 Farewell Celebration will be held on Friday, June 25 at 11:00 am.
At 11:00 am, all Grade 5 students will be lined up in the bus lane. We ask that parents and any others who wish to participate drive through the bus lane to form a parade for our Grade 5's. To help with the flow of traffic, we ask that you please stay in your vehicle during the parade. If you would like to decorate your vehicle for the parade, please do so!
After the parade, students will be provided with an individually packaged lunch to enjoy. We would like to thank Mountain Steak and Pizza and Sobey's for making this possible!