Back to all posts
Posted on
GYPSD Provides Nutritional Support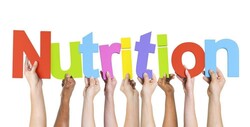 Grande Yellowhead Public School Division is committed to continuing to offer nutritional support to all our students while they are working from home.
There will be nutritional food packages available at Parkland Composite for all families who have children attending school in Edson.
This week, nutrition food packages are available on Thursday, April 9th, from 12:00 pm- 4:00 pm at the front entrance of Parkland Composite High School.
Starting on Monday, April 20th, food packages will be available at Parkland Composite High School every second Monday from 12:00 pm- 4:00 pm.
Please ensure you follow physical distancing procedures while you pick up your packages.